Important Update
Dear Supporter,
Prior to the current national situation, we had planned to invite you to join us for our Youth Theatre's next production, which was to be "Arsenic and Old Lace" at the end of April. Sadly, however, for obvious reasons – not least the fact that we are currently unable to work with our teenage members in the usual way – the production has been postponed.
Whilst we don't know at this time exactly when we will next be able to welcome you, what we do know is that a warm welcome will be awaiting you as in the past.
As you know, in the theatre there is a saying that "the show must go on" – although no-one has ever really explained why "the show must go on", just that it must. For us, once described as "a piddling Charity from Nowheresville", the financial element of "the show must go on" is not insignificant, our audience's generosity – not least at the Bar – assisting greatly in our endeavours to keep the proverbial wolf from the door.
This enforced lack of performances cannot be ignored, and so we've devised what was once called a 'cunning ruse' – often used in Victorian melodrama by the wicked Uncle Jasper – in order to 'keep the home fires burning'. We ask if you would consider donating the price of a ticket to not come to see our production in April…
… although we would be happy, should you wish, to consider the donation as an advanced booking for the new show dates, whenever that may be …
… unless you'd rather pay to not see that one as well ….
If you do feel able to support us through this rough and challenging patch, please visit localgiving.org/charity/actorsworkshop/ and click on "donate now".
Currently, lacking an audience, there's quite a bit of what you might describe as "backstage activity" and "future planning" going on, especially for our upcoming 2020/21 Season (and there's probably an excessive amount of coffee being consumed). To that end, the show will go on – eventually.
The Workshop has survived the past 35 years as a result of the kindness and generosity of our Supporters. For that, we are truly grateful. Here's to another 35 years!
We look forward to welcoming you again, whenever that may be.
All good wishes, and please stay safe.
Mike Ward
Artistic Director & Founder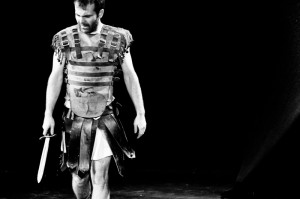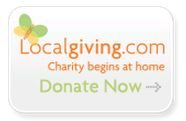 The Workshop (a.k.a. Actors' Workshop Youth Theatre) is a registered charity (number 519685) which uses the Performing and Visual Arts to inspire it's teenage members with a Sense of Purpose and to build their confidence to 'go for it'.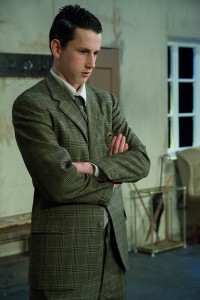 The Ghost Train        April 2016